What Is the Difference Between a Diving Mask and a Snorkel Mask? A Contrast
Share
Issue Time

Sep 25,2023
Summary
Passionate about underwater adventures but not quite sure whether you should wear a snorkel mask or a scuba mask? In this article, we will compare what they have in common and how they differ.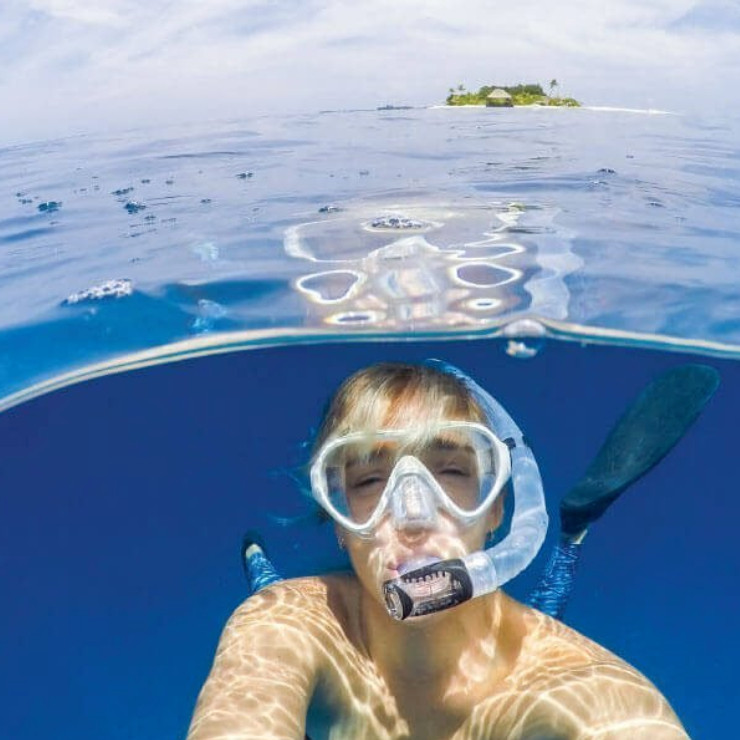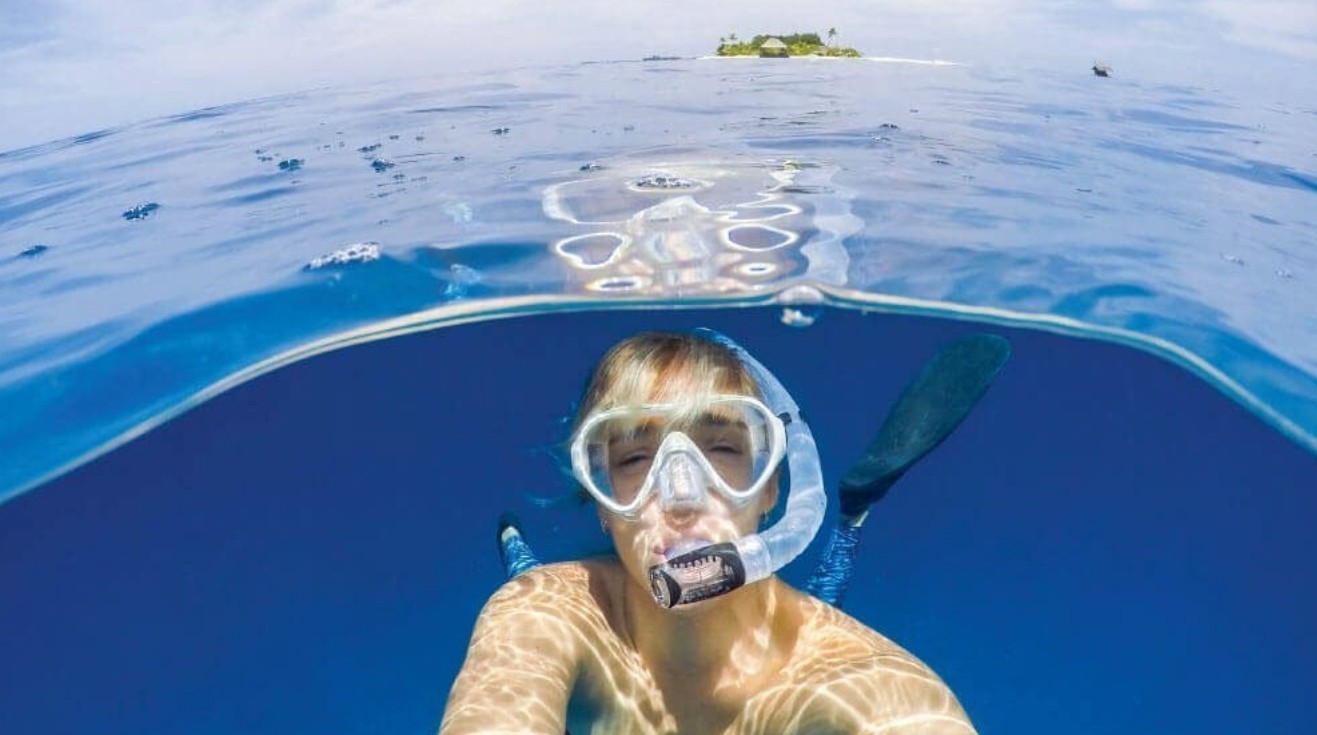 Passionate about underwater adventures but not quite sure whether you should wear a snorkel mask or a scuba mask? You are not alone! We've seen a lot of curious snorkelers online asking about the differences between these two masks, and for good reason. Both masks are designed to give you a clear view of the ocean and marine life, and both feature advanced technology to let you get the most out of life underwater. But they are also two very different things.
In this article, we'll compare snorkel masks and scuba masks to see what they have in common and how they differ. If you're not sure if you should buy a snorkel mask or a diving mask, you'll know by the end of this article!
1. Design
Let's start with the obvious. It may not be entirely clear when you look at the two side by side, but the design of a snorkel mask and a scuba mask are very different. First, let's reiterate the fact that snorkeling and scuba diving are two completely different things.
When snorkeling, usually only your face is underwater, while your body floats above the surface. However, in scuba diving, your body is always completely submerged underwater. Being fully submerged underwater when scuba diving means that the diving mask is less buoyant.
Basically, this means that a diving mask is designed to have the least amount of air trapped inside the mask so that it does not float. Buoyancy, on the other hand, doesn't matter when using a snorkeling mask because you'll be floating along the surface most of the time.
That said, many snorkel masks have been developed to allow diving below the surface (freediving) and are therefore less buoyant and designed to expel air to reduce underwater pressure. But that's another story!
2. Structure and Quality
Design is one thing, construction is another, and snorkels and scuba masks differ in both respects. Scuba masks must be made from the highest quality materials and undergo extremely rigorous testing because they will typically travel deeper underwater than snorkel masks. The deeper you are underwater, the greater the pressure pushing water into the mask, and if there is a problem with the mask, the longer it will take you to resurface to breathe.
Therefore, a diving mask needs to be extremely strong and durable to withstand all pressures without bending or cracking underwater. Scuba diving can be a dangerous sport (you'll be diving very, very deep underwater, after all), and a mask is needed to ensure that the diver can see and breathe clearly at all times.
3. Material Selection
From the above point of view, since a diving mask absolutely needs to be able to go to extreme depths underwater without breaking under pressure, the materials used to make a scuba diving mask are different.
Typically, the windows of scuba masks are made of tempered glass rather than acrylic or plastic like many snorkel masks. Tempered glass doesn't have sharp edges, so even if the window breaks due to underwater pressure, at least it won't pose much danger to divers. On the other hand, you can basically forget about a cracked snorkel mask window because the water surface exerts virtually no pressure on the mask.
Just as importantly, the mask's skirt and frame are also made from soft, durable high-quality silicone that creates a waterproof seal around the face. While you'll find many high-quality snorkel masks made using medical-grade silicone, most only use rubber or regular silicone. While this is great for snorkeling, it makes the snorkel mask less durable than a diving mask and more prone to cracking/drying out.
Lower-quality silicone also means the mask won't seal tightly around your face, potentially opening up the possibility of leaks while snorkeling. Again, this isn't a big deal when snorkeling (just an annoyance), but it can be life-threatening when diving.
4. Price
All of this means that scuba masks are much more expensive than snorkel masks. A diving mask needs to be well-designed, durable, and made from high-quality materials, which means a diving mask can make you a lot of money. That is, they are designed to last almost forever.
Snorkeling masks, on the other hand, are priced in a wide range, from dirt cheap to a little expensive (but still nowhere near as expensive as a scuba mask). This doesn't mean they are of bad quality, just that they hold much less pressure than a diving mask.
To summarize, the main difference between a snorkel mask and a diving mask is that one is designed for going deep underwater, while the other is primarily designed for surface or shallow diving. Since snorkeling doesn't pose the same dangers as scuba diving, many snorkel mask manufacturers tend to cut corners and produce lower-quality products - but that doesn't mean all snorkel masks are inferior!
You will find that snorkel masks are much cheaper than diving masks, and buying the cheapest snorkel mask may mean purchasing a lower-quality mask. That said, high-end snorkel masks are designed to be very similar to diving masks, with strong and durable materials, medical-grade silicone, and the ability to dive underwater without feeling pressure on your face or mask.
Should You Buy a Snorkel or Diving Mask?
Whether you should buy a snorkel or a dive mask depends on your specific needs and interests. Both snorkels and diving masks serve different purposes and are used for different underwater activities. Here's a breakdown to help you decide:
Snorkel:
Purpose: The snorkel is mainly used for surface snorkeling. You can stay on the surface to observe underwater creatures, coral reefs, or just appreciate the beauty of the ocean.
Features: The snorkel is designed to allow you to breathe while your face is submerged in the water, and the snorkel has a tube that extends above the water to get air. They are relatively simple devices.
Recommended for: Snorkels are suitable for recreational swimmers, beginners, and individuals who want to explore the underwater world without diving too deeply. They are perfect for leisurely exploration and relaxation.
Diving Mask:
Purpose: A diving mask is an essential piece of equipment for scuba diving and freediving. They provide a clear view of the underwater world and protect your eyes.
Features: The diving mask provides an airtight seal around your eyes and nose, ensuring water cannot enter. They usually come with tempered glass for clarity and durability.
Recommended Use: A diving mask is essential for anyone involved in scuba diving, freediving, or any activity where you plan to dive below the surface of the water. They are designed for underwater safety, comfort, and clear vision.
To sum up, if you plan to engage in activities such as snorkeling and surface exploration, a snorkel is a suitable option. However, if you have a stronger desire for underwater adventures, such as scuba diving or freediving, then a high-quality diving mask is essential. Keep in mind that some kits are sold as a mask and snorkel combo, which can be handy if you want the versatility to adapt to different activities.
Ultimately, the choice between a snorkel and a diving mask depends on your specific interests and the underwater activities you plan to do. If you would like more information about diving masks and snorkel masks, please
contact us
.
Shengbailong is a professional
custom swimming and diving equipment manufacturer
. Specializing in the production of diving snorkels, diving masks, swimming goggles, silicone swimming caps, and other products. The factory is equipped with mold CNC machines, injection molding machines, hydraulic presses, and related anti-fog mirror processing equipment. The production cycle is less than 30 days, and the monthly production capacity reaches 300,000 pieces. We are proud to be a reliable partner for some of the world's most famous brands.