Buying Guide: How to Choose the Right Swim Goggles
Share
Issue Time

Oct 24,2022
Summary
Goggles not only help you see clearly underwater, but they also protect your eyes. We have prepared tips for choosing the right swimming goggles for you and hope to help you choose the right swimming goggles.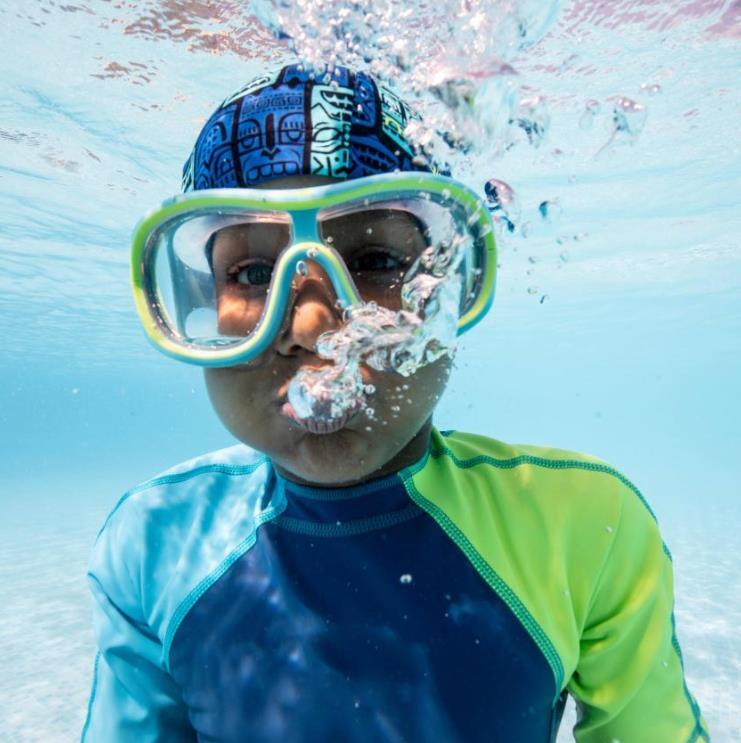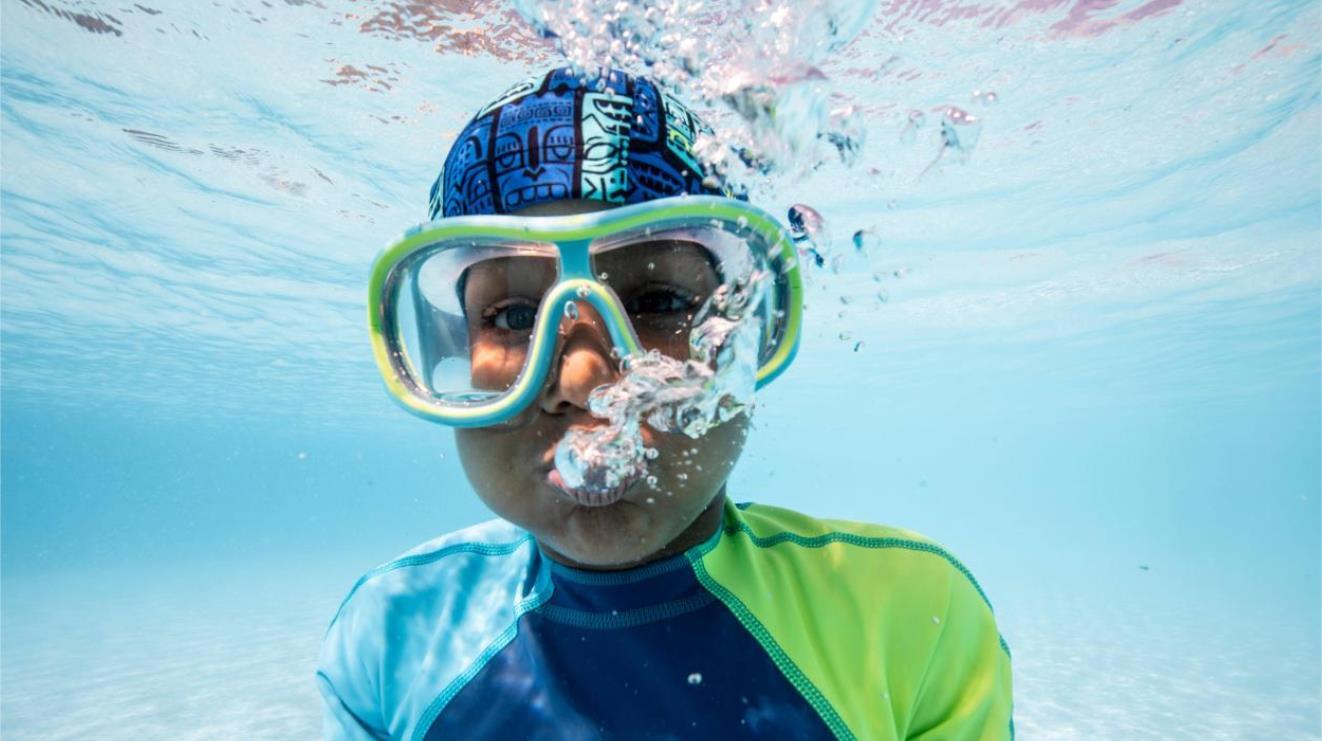 Do you often walk away after swimming with bloodshot eyes, or feel uneasy while using pool goggles in the sea? The choice of swimming goggles is very important. Not only do they help you see clearly underwater, but they also protect your eyes. But it's also important to know that there are many types of goggles out there, most of which are used for a specific purpose. So how do you know which is right for you? Wondering how to choose swimming goggles?
Instead of overwhelming yourself with all the options available, we'll give you a good starting point. The first thing to do is to clearly identify what kind of swimming you will be doing. Whether it's a competition, regular practice, or recreational swimming? Where you swim also matters, whether you're going to open water or just a pool.
We've tried to simplify and break down the process for you based on some basic criteria so you can choose the best swimming goggles.
Before buying swimming goggles, it is important to understand the importance of levels. You're either looking for something comfortable, reliable, and basic to start with, or you're looking for goggles that fit your top priority, as well as durability for rigorous training. In these cases, the choice of goggles can make a big difference and have an impact on your swimming performance. So before you start, have a clear idea in your mind of what your level is and what you intend to use the goggles for. Make sure you choose the goggles that best suit your needs
1. Beginners
Goggles for beginner swimmers are designed for comfort and easy adjustment (with straps or a notched nose bridge) for easy adjustment in the pool, comfort, and reliability may be two qualities you are looking for. You can also opt for a swim mask if you want a wider field of view. It's moderately stable and offers a panoramic view so you can see what's going on around you and feel at ease.
2. Intermediate
Regular-use goggles are designed with a more flexible nose bridge and a narrower field of view. They are still easy to adjust and provide greater stability at swim lengths. If you swim in the water once or twice a day, choosing goggles that can accommodate your harsh swimming lifestyle and training routine is your number one goal. If you prefer a swim mask to goggles, you can also choose a swim mask with these features.
3. Advanced
The advanced swimmer's goggles are designed for the perfect facial grip, precise view, and stability while swimming. They are fluid and dynamic and ideal for helping you achieve your performance goals. Some goggles have removable nose bridges so you can choose the ones that best fit your face shape.
Swimming goggle size
An important feature of proper wear is how the goggles fit into your eye sockets. If they can't be sucked out, they can leak or even fall off. Make sure there are no gaps. Keep in mind that straps can sometimes greatly affect the fit of your goggles. We've seen a lot of cases where people get frustrated before they even try to adjust the goggle straps.
Here's a quick way to test the fit of your goggles - make sure they fit so water doesn't get in. Before you buy swimming goggles, put them on your face without the straps and check that the goggles stay in place with suction for at least a second.
Then put the goggles on with the straps to ensure a comfortable fit. The focus is on the bridge between the nose and the eyes. Make sure the fit is tight.
Goggles are the right size if they create suction and stay in place. If not, try another size.
Swimming goggle lens color
The color of your lenses must be suitable for where you swim. Remember that colors are not just for aesthetics, they also serve a certain function. The color you choose should depend on the lighting conditions of the pool you're swimming in or the strength/weakness of natural light outdoors. Many colored ones are mainly used indoors, but some darker shades, like blue, gray, or black, definitely help reduce glare from the sun. Depending on whether you are indoors or outdoors, swimming in bright or low light, lenses should ideally improve your vision.
A wide variety of lenses are available today. Tinted and mirrored goggles help cover your eyes when you're swimming in bright light, but the color isn't as important when you're swimming in an indoor pool.
1. Pale or light-tinted lenses
If you are swimming in low-light areas. The pool is a rather dark and poorly lit place. These lenses are closer to clear lenses that provide natural light and should be preferred in low-light conditions as it provides accurate vision. They are also suitable for cloudy conditions where maximum visibility is required.
2. Mirror lens
If you are swimming outdoors or in a well-lit pool. It's perfect for use in sunny conditions as it reduces glare and sun reflections. If you practice swimming at noon every day, you might consider these goggles. What's better than wearing a pair of sunglasses in the water without worrying about losing them and being able to see underwater? Also, mirror lenses are often used in competitions because they prevent opponents from seeing your eyes.
3. Smoked or light-tinted lenses
If you're swimming in an area of average brightness, these might be a good choice. These lenses react to light and automatically adapt to changing light conditions. They darken in bright light and brighten in low light. They are great for swimming outdoors, even in open water where the sun is unpredictable. These lenses are also great for your eyes, reducing eye strain. Many open-water swimmers and triathletes prefer color-changing lenses.
The above describes some tips for choosing swimming goggles in detail, if you want to buy swimming goggles, please
contact us
.
Shengbailong is a professional
custom swimming and diving equipment manufacturer
. Specializing in the production of swimming goggles, silicone swimming caps, diving masks, breathing tubes, and other products. The factory is equipped with mold CNC machines, injection molding machines, hydraulic presses, and related equipment for anti-fog and mirror processing. The production cycle is less than 30 days, and the monthly production capacity reaches 300,000pcs. We are proud to be a reliable partner of some of the world's most famous brands.